Intro to Paddling
In this class you'll learn all the basic techniques necessary to get started including: how to get into and out of a kayak, correct paddle handling, forward stroke, reverse stroke, turning, stopping and draw strokes. We'll also introduce the wet exit and assisted re-entry so you will feel safe, comfortable and confident while on the water.

Class dates:
Lake Hopatcong - Sat. May 26, Jun 23, Jul 21
Spruce Run Reservoir - Sat. Jun 9, Fri. Jun 29, Sat. Jul 7, Fri. Jul 13, Sat. Aug 4, 25, Fri. Aug 10
Cost: $75



---
Challenge yourself to achieve more in your paddling endeavors! We'll start the day with a brief review of the basics. Then, we'll learn boat lean (edging), hip snap and bracing. These skills are the foundation of a good Eskimo roll. We'll combine these skills with the basics to learn new maneuvers including bow rudder and low brace turns. With these skills you'll achieve the comfort level and boat control necessary to paddle more challenging waters.
Class dates:
Lake Hopatcong - Sat. Jun 30
Spruce Run Reservoir - Sat. Jul 28, Fri. Aug 17
Cost: $75
---
Intro to Open Water kayak class/tour
, Sandy Hook, NJ - The point of Sandy Hook is a challenging area with waves, strong currents, tidal rips, shipping lanes and boat traffic present much of the time. ACA L4 Coastal Kayak Instructor Trainer Chris Raab will be joining us for this 5 - 6 hour trip. Together, we will include some coaching for paddlers who wish to develop their skills and comfort level paddling in open water. We'll work on improving boat control while paddling in moderate waves and currents and touch on some navigation and risk management skills necessary for a group paddle.
Pre-requisite for this paddle includes: Intermediate Paddling skills course or the equivalent, Rescues course or the equivalent and some experience paddling in waves.
Class dates: None schedued for 2017
Cost: $120
---
Learn how to right your boat without having to swim. A must for whitewater paddlers and an important safety skill for sea kayakers.
Rolling lessons will be scheduled as 1 hour private lessons at a time convenient to the instructor and student. They will take place at either the Delaware River (Delaware Water Gap section) or Spruce Run Reservoir. Upon registering I will contact you so we can determine a time and location that will fit.

Price is $100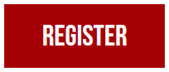 What would you do if you accidentally tipped over your kayak? How would you help someone else back into their boat if they tipped? In this class you'll learn and practice self- and assisted-rescues, and develop strategies for dealing with different situations. Beginners to experts will feel safer and more confident on the water with these valuable skills.
Class dates: Sat Jul 28
Cost: $75
---
Private Instruction
A great way to focus on a specific skill you'd like to master or learn new ones in a one on one setting. Private sessions can be arranged for one or more people by calling us at 1-866-529-2532, filling out our contact form, or emailing us at info@kayakeast.com.
$75 per hour (2 hour minimum); Additional person $35/hour
CLASSES

DURATION
PRICE
Outdoor Classes

Intro to Paddling

3.5 hours
$75

Intermediate Paddling Skills

3.5 hours
$75
Combined Intro/Intermediate
2 days
$140

Rescues Class

3 hours
$75

Rolling Class

1 hour
$100
Private Instruction
see above